Exceptional

Landscaping Services

T.R. Molgano Landscaping, Inc. is a family-owned full-service landscaping contractor serving the Fairfield and Westchester County area for over 30 years.

We provide exceptional landscape design, landscape maintenance, residential and commercial outdoor property management, hardscape design and construction, and commercial snow plowing services. Our founder, Taylor Molgano, personally oversees every project to ensure you receive exceptional results.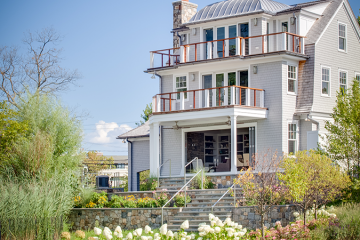 We offer the highest-quality, professional landscape maintenance services available in our area — services that keep our clients with us for decades!
READ MORE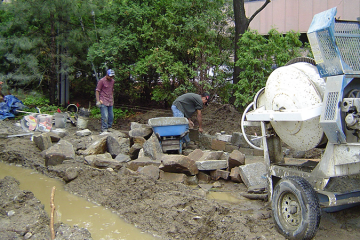 You only get one chance to build it right, and T.R. Molgano Landscaping, Inc. knows how! Our skilled craftsmen take pride in your special project.
READ MORE
Project

Galleries
Photo Gallery 3

anemptytextlline

Photo Gallery 2

anemptytextlline

Photo Gallery 1

anemptytextlline
About

T.R. Molgano Landscaping, Inc.

You need a landscaping company that is professional and reliable, one that won't just meet — but will exceed — your expectations. For more than 30 years, T.R. Molgano Landscaping, Inc. has served residential and commercial property owners with two main objectives in mind: exceptional service and professionalism.

Because of our dedication to these two key objectives, many of our clients have been with us since the inception of our business — not just months, but decades! In fact, when homeowners sell their property, the new owner often continues on with service. Why? Because of our service and professionalism — and that can make a significant impact on your next project.
I met TR when I was looking for a Landscaper for my newly acquired house in Tokeneke, back in 1985, and as a startup, I was genuinely impressed with their diligence, reliability, attention to detail, professionalism, and competitive rates. I am now in a 2nd property in Darien, 32 years later, and wouldn't think of anyone but TR to care for it.
Mike L.
Time and again, T.R. Molgano has provided my firm with creative and beautiful landscape designs for the homes we build. Their team consistently completes our projects in a timely and professional manner. Moreover, once installations are complete, I can count on them to diligently care for the plantings to ensure they become well-established and flourish.
Arnold Karp, President, Karp Associates Inc.
It's a pleasure working with TR Molgano Landscaping. We love our new front walkway and foundation planting! Their crew is professional, courteous and knowledgeable too. Our neighbors agree as we've had numerous compliments regarding our new landscaping. We couldn't be happier.
Lisa S.
People are so quick to let you know when something you did isn't perfect; I try hard to recognize when things are done right, just to balance it out! I just wanted to let you know that through the past three heavy rainstorms our property has remained dry!
Clare P., Stamford