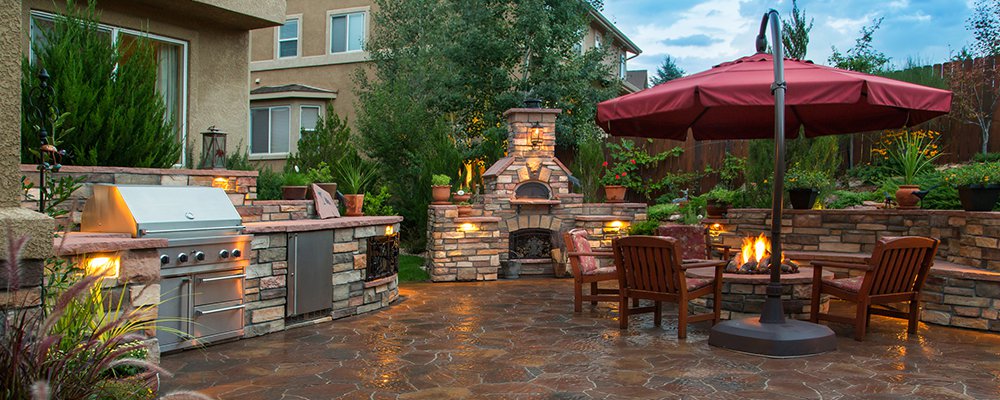 A patio creates a great outdoor living space where you can relax, unwind and entertain family and friends. It transforms an otherwise lightly used space into an oasis that can be enjoyed for years to come. Plus, homeowners who have plans to sell their homes benefit from greater sales appeal.
When launching this type of project, however, you will quickly find there is no shortage of options.
Here are five ideas to help you narrow your choices:
The dressed-up concrete patio. A concrete patio is durable and practical, making it a top choice for homeowners. But concrete patios no longer need to be uniform and boring. A stamped pattern helps you achieve a variety of aesthetic looks. Coloring agents are also available, which can add additional style to your patio.
Create charm with brick patios. Brick isn't a new building material, but it can create charming patios with an old-country feel. Today brick is available in a variety of finishes and colors, which provide a more updated look. If you select quality materials, the patio should last a long time; however, freezing temperatures can require occasionally replacing a brick.
Create a cobblestone feel with pavers. Pavers provide a great deal of flexibility, allowing you to select a variety of patterns and shapes for your patio. Many different paver materials are available, including clay and concrete in a wide palette of colors.
Promote an earthy feel with stone. Some homeowners want to achieve a relaxing oasis that has an earthy, relaxing feel. If so, stone is a great choice that is available in a variety of materials such as limestone, slate and flagstone. A stone patio is costly but creates an interesting and calming feel for your patio.
Get rustic with wood decking. Wood decking is a good solution for creating a rustic feel, especially if you're creating a patio on a sloped surface. Wood decking does not require you to move earth to create a level surface, which makes it a good solution if your yard is not very flat.
Do you have questions about designing your next patio? If so, we can help. Simply call 203-323-2325 or email us today.