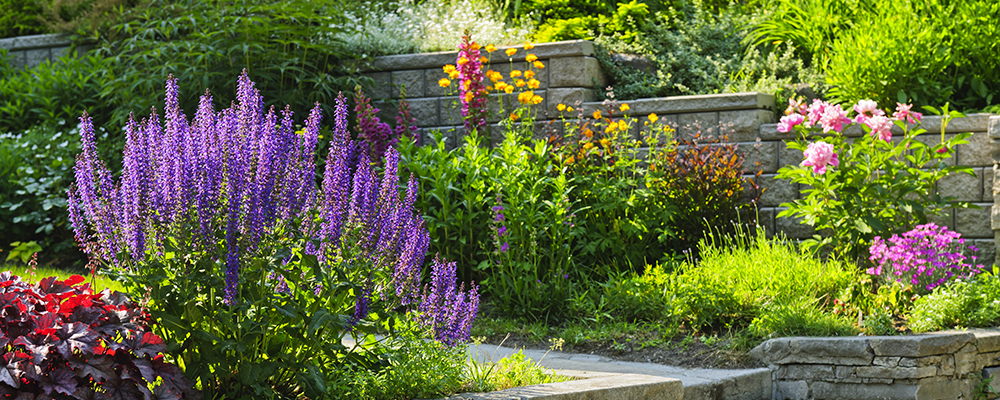 Many homeowners know that investing in landscaping produces a positive return on their investment. In fact, an article published recently in the Washington Post estimated a return of 150 percent or more on new landscaping. But what homeowners don't always consider is landscaping projects, and how they, too, can impact your return on investment.
For example, it might be a new patio that perfectly frames your shrubs, or a retaining wall that adds emphasis to your freshly potted flowers. But you might be wondering, "What projects are the best choices to amplify my existing landscaping?".
Here are five landscaping projects that beautify your property and add value:
Patios. A patio is a great place to entertain and unwind at the end of a long, hard day. Patio materials come in many different colors, shapes and sizes. For example, you can use concrete with a stamped pattern for a natural and decorative look. A new patio also helps boost the appeal of your home, should you decide to sell in the future.
Walkways. This type of project is often overlooked, but walkways provide a finished look to your property. Reclaim your front yard by planting an edible garden and including a decorative walkway through the space. A variety of materials are available, from concrete to natural pavers to brick, with choices for all types of budgets.
Pool decks. Most people think of wood when considering pool decks, but there are many other options available. For example, you can use pavers, which come in a wide variety of materials — including slip-resistant for bare, slippery feet — and lighter colors that don't hold as much heat from the sun.
Driveways. From asphalt to Belgian stone, there are many different materials available to make your driveway stand out. This is an important aspect of curb appeal, yet many homeowners don't invest in their driveway until it needs repair.
Retaining walls. Add emphasis to your landscaping by using retaining walls, which serve both an aesthetic and practical purpose. Retaining walls keep soil in place and reduce erosion, and also provide a great backdrop for your landscaping.
Do you have questions about landscaping projects? If so, we can help. Simply call 203-323-2325 or email us today.