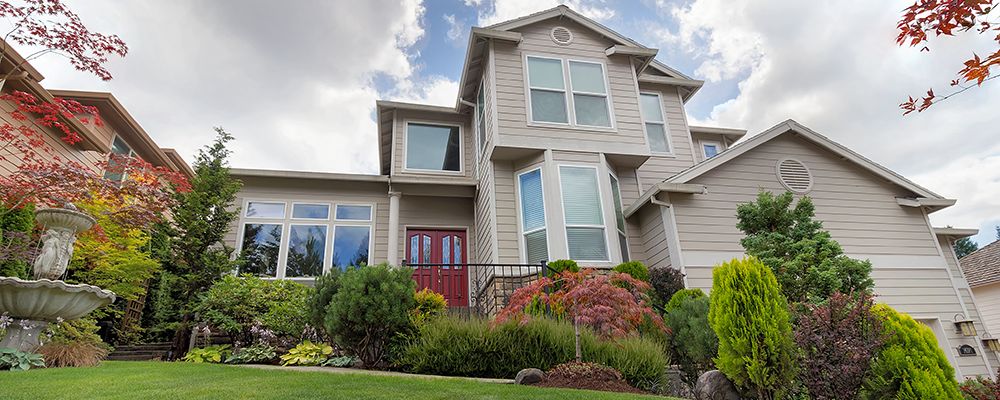 Landscaping a yard provides many choices. Should you build a deck or install patio pavers? Should you plant an edible garden or plant bulbs that illuminate your yard in the spring months? Yet what many homeowners don't think about is the amazing benefits of trees and shrubs. That tiny tree you plant today could grow into a significant source of shade and energy savings in the coming years.
Here are a few more lasting benefits of trees and shrubs:
Enhance air quality. Shrubs and trees filter dust and pollutants, such as carbon dioxide. They also provide fresh, clean oxygen that is critical to healthy living. Planting trees and shrubs will purify the air that you breathe while outdoors.
Reduce storm water runoff. These types of plants are useful for minimizing storm runoff. In fact, they can stop erosion and other harmful effects in your outdoor space. If you have problem areas, speak with an expert to strategically plant trees and shrubs that minimize the problem areas.
Provide habitat for wildlife. Planting trees and shrubs provide a habitat for a variety of wildlife, insects and birds. This brings life and beauty to your outdoor living space.
Create greater curb appeal. Even if you aren't planning on selling your home now, you may decide to do so in the future. And if you do, mature shrubs and trees create greater curb appeal, providing additional color and visual interest in your yard.
Provide a cool place to relax. Shrubs and plants provide much-needed shade in the hot summer months. They can even help keep your house cool and save energy when strategically planted near windows where direct sunlight warms your home.
Create privacy and tranquility. Whether they're in your backyard or front yard, when planted with purpose, shrubs and trees can create small nooks and areas with increased privacy. These plants also help define property lines and separate your space from neighbors, maximizing your outdoor areas.
Planting does take time and a small investment. But when planting trees and shrubs purposefully, you can better accomplish your goals and needs. For example, if you need something low maintenance, an expert can help identify the best options.
Do you have questions about landscaping projects? If so, we can help! Simply call 203-323-2325 or email us.